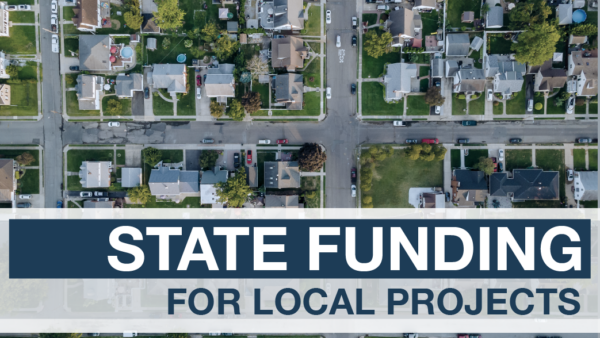 HARRISBURG – Sen. Greg Rothman (R-34) today announced the approval of state funding for two major water and wastewater improvement projects in Perry County.
"Access to clean drinking water and the proper treatment of wastewater are vital to communities," Rothman said. "I am glad to announce state support for these important projects."
Duncannon Borough will receive a $650,000 low-interest loan from the Pennsylvania Infrastructure Investment Authority (PENNVEST) to improve its water system, which currently experiences an average water loss of 45% per month.
The project will include the replacement of 1,300 feet of existing water main, installation of 450 feet of new water main, replacement of 17 residential water services, installation of 13 new valves and more. The 20-year loan includes interest rates of 1.743% for the first five years and 2.179% for the remainder.
The Landisburg Municipal Authority will receive a $1.6 million grant to improve its wastewater system, which is not in compliance with federal discharge limits. The system has reached the end of useful life and several components frequently break down, especially the raw wastewater pumps at the Kennedy Valley Pump Station and the headworks pump station at the treatment plant.
The grant will allow the authority to replace 200 feet of 8-inch mains, 14 damaged manhole frames and covers, duplex pumps, guide rails, outdated control systems, emergency generators and more.
PENNVEST is an independent state agency providing financial assistance to fund construction of drinking water, sewer and stormwater projects in communities throughout Pennsylvania.
CONTACT: Morgan Wagner