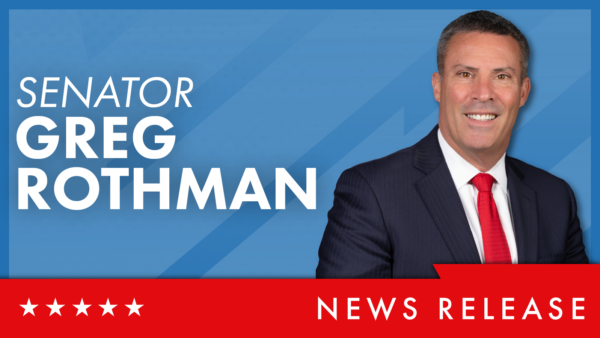 HARRISBURG – To streamline Pennsylvania's future road and bridge projects, state Sen. Greg Rothman (R-34) has introduced legislation to direct the Legislative Budget and Finance Committee (LBFC) to review the process used to repair the I-95 bridge in a time-efficient manner.
"Gov. Josh Shapiro's swift action to restore the damaged I-95 bridge is commendable and sheds light on potential opportunities to expedite road and bridge repairs in the future," Rothman said. "Pennsylvania drivers depend on safe and functioning roads, and Pennsylvania taxpayers rightfully expect efficient, cost-effective government."
Senate Resolution 147 would also direct the LBFC to determine if any of the processes used or regulations waived during the I-95 bridge repair could streamline other road and bridge projects.
"Regulatory reform and government efficiency play a critical role not only in completing the I-95 bridge repair, but also in advancing other state infrastructure projects in a timely fashion. I supported numerous bills to advance these initiatives and am encouraged that the governor shares some of the same priorities," Rothman said.
Senate Republicans made cutting government red tape one of its top priorities for this legislative session and have already passed 10 bills to that end.
CONTACT: Morgan Wagner