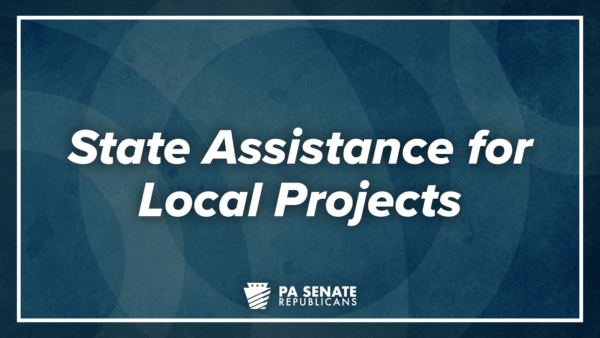 HARRISBURG – State Sen. Greg Rothman (R-34) and Rep. Perry Stambaugh (R-86) today announced the approval of state grant funding to support several projects in Perry County.
Bloomfield Borough Water Authority will receive $370,000 to replace bottlenecked water lines in the borough.
Perry County will receive $233,450 on behalf of Liverpool Area Recreation Association to rehabilitate the Jan A. Deitzler Memorial Pool located in Liverpool Borough.
Howe Township Municipal Authority will receive $99,620 to construct a force main for the proposed Buffalo Crossing Development.
"These projects are important to Perry County. I am glad to help bring resources back to the county to support them," Rothman said. "The impact of these infrastructure improvements will be felt for many years to come. I'd like to personally thank Senator John DiSanto, who represented Perry County in the state Senate before me, for his efforts and advocacy on these projects."
"The upgrades being made through this grant funding are key to expanding the county's business and recreational opportunities," Stambaugh said. "They will ensure quality drinking water for our children and grandchildren and help grow job opportunities."
The projects were approved on Thursday by the Commonwealth Financing Authority, an independent agency of the Department of Community and Economic Development. The grants were funded through the Local Share Account (LSA) grant program, which is funded by revenue collected as part of Pennsylvania's Gaming Act, not by taxpayer dollars.
CONTACT: Morgan Wagner