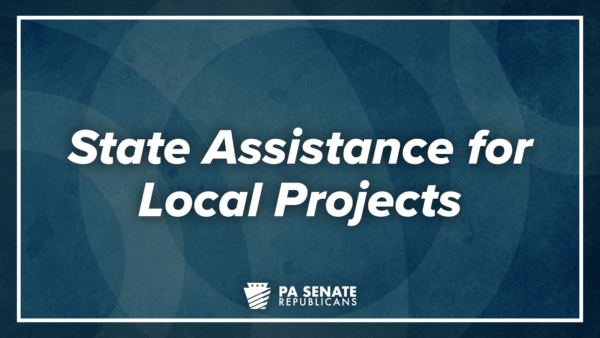 HARRISBURG – State Sen. Greg Rothman (R-34) today announced the approval of several state grants to support infrastructure and recreation projects throughout Cumberland County.
The Borough of Wormleysburg will receive $133,900 to clean and televise its sewer lines to ensure optimal function of the sewer system and help to anticipate future infrastructure needs.
Silver Spring Township will receive $998,975 for further development of the Paul Walters Memorial Park, to include the completion of the internal trail network, restroom facilities, a pavilion and more.
South Middleton Township will receive $500,000 to construct public water and sewer infrastructure at the former Fair Oaks School as part of the transition to a community center complex.
"These grants will assist in covering the cost of these infrastructure and recreational improvements and help ease the financial burden on residents and taxpayers," said Rothman. "I am glad to bring this support to our community."
The projects were approved on Thursday by the Commonwealth Financing Authority, an independent agency of the Department of Community and Economic Development. The grants were funded through the Local Share Account (LSA) grant program, which is funded by revenue collected as part of Pennsylvania's Gaming Act, not by taxpayer dollars.
CONTACT: Morgan Wagner