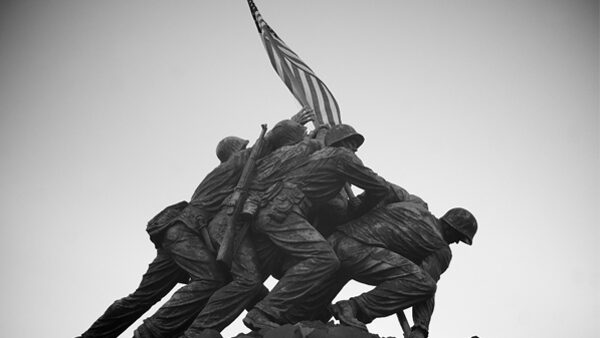 HARRISBURG – Today, two Marine Corps veterans, Sens. Devlin Robinson (R-37) and Greg Rothman (R-34), introduced Senate Resolution 55 to honor the 78th Anniversary of the Battle of Iwo Jima.
The 36-day assault during World War II lasted from Feb. 19 to March 26, 1945, and was one of the bloodiest battles in Marine Corps history.
"The Battle of Iwo Jima showcased the courage, honor and commitment every Marine embodies to this day," Robinson said. "The sacrifice during the Battle of Iwo Jima will never be forgotten."
The iconic Raising the Flag on Iwo Jima photograph by Joe Rosenthal was taken during this battle, and it depicts five United States Marines and a United States Navy corpsman raising the American flag atop Mount Suribachi. The act of raising the American flag together at the island's highest point sent a clear message to both the Marines below and the Japanese defenders.
"As a Marine, I honor the heritage of those determined and brave men who raised the flag as a symbol of American pride and resiliency," said Rothman.
During this battle, the United States Armed Forces suffered the loss of 6,821 troops and more than 19,000 were wounded or captured.
###
CONTACT:
Jeff King (Robinson)
Ben Slate (Rothman)