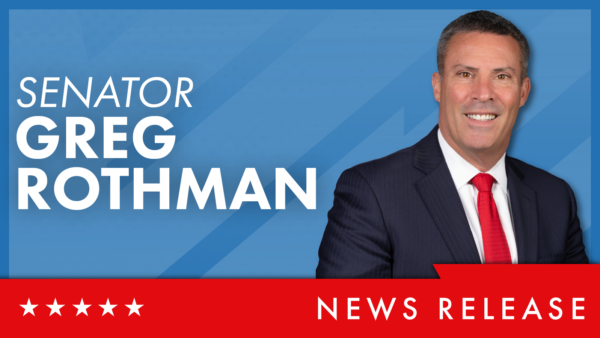 HARRISBURG – State Sen. Greg Rothman (R-34) has been appointed to serve on the Senate Majority Policy Committee by Senate President Pro Tempore Kim Ward (R-39).
"Senator Greg Rothman is a problem solver who will help provide solutions to some of the Commonwealth's most pressing issues," said Sen. Ward. "Senator Rothman's experience in the House, coupled with his laser-focused mission to make Pennsylvania's economy the strongest in the country, will bring great value to the work of the committee."
The Senate Majority Policy Committee holds hearings across the state on a wide range of issues impacting Pennsylvanians. Information gathered at the hearings is used to determine priorities and inform the legislative agenda.
"I am excited and grateful to be appointed to the Majority Policy Committee," Sen. Rothman said. "Through the work of the Policy Committee, I will have the opportunity to work on solutions to the challenges facing our Commonwealth and explore ways to improve state government."
The Senate Majority Policy Committee is Chaired by Senator Dan Laughlin (R-49).
You can find more information about Senator Rothman and at www.SenatorRothman.com, www.facebook.com/SenatorRothman/ and twitter.com/rothman_greg.
CONTACT: Morgan Wagner